Contact

Kathy Gilmore

Phila. Pa. 19128

yourphillycoach@yahoo.com

267-449-0147 - cell

267-331-8547 - office 

All rights reserved by 

reallife coaching, llc, 

and reallifecoachingsite.com



            Kathy Gilmore

     Certified Business  Coach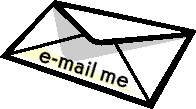 Real Estate INVESTORS!

Learn How to Find, Analyze, Design & Manage A Rehab Project! 

"4-4-2 REHAB COACHING" 

4 - One-on-one Personal Coaching Sessions in my office

4 - Weeks to Find Your Property

2-Coaches to Guide You Through Your Rehab! 

Real Estate Investors!  

See Below for my 4-4-2 Rehab Coaching Program!  

One-on-One, Hands-on Rehab Coaching for Flipping, Renting or Wholesaling Properties for Profit!