Contact

Kathy Gilmore

Phila. Pa. 19128

yourphillycoach@yahoo.com

267-449-0147 - cell

267-331-8547 - office 

All rights reserved by 

reallife coaching, llc, 

and reallifecoachingsite.com



            Kathy Gilmore

     Certified Business  Coach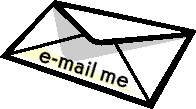 Real Estate INVESTORS!

Join the "Go FAR" 

Coaching Program 

Learn How to Find, Analyze & Rehab 

Properties for Profit 

3 - One-on-one Coaching Sessions 

1 - Onsite Tour of A Rehab in Progress

When You Find Your Deal, Your

Onsite Coach will Help You 

from Start to Finish on Your Project! 

Individual Private Coaching 

or Small Group Coaching Available (up to 6 people) 

Real Estate Investors!  

See Below for my 4-4-2 Rehab Coaching Program!  

One-on-One, Hands-on Rehab Coaching for Flipping, Renting or Wholesaling Properties for Profit!