Contact

Kathy Gilmore

Phila., Pa.  19128

yourphillycoach@yahoo.com

All rights reserved by 

reallife coaching, llc, 

and reallifecoachingsite.com

      Productivity Tips to Help You Stay Focused 

Make a Daily "to-do" list and prioritize it 

Income producing activities should be Priority #1! 

Time-block your day: e.g.  8-9 am email, 9-10 phone calls, etc. 

Reduce multi-tasking & interruptions

Don't procrastinate – do most difficult things first

Exercise to Boost your energy – 20 min/day 

Recharge: Take mini-vacations 4 to 5 times a year

Reflect on your goals for 1 min./day and ask  ...                 

"What action can I take today to get closer to                         achieving my goals?" 

Be accountable for keeping on track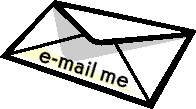 Call for your free, no obligation 

15-minute coaching consultation to see if coaching is right for you, and to see if we're a good match to work together on your goals.