Contact

Kathy Gilmore

7123 Ridge Avenue

Philadelphia, Pa. 19128

yourphillycoach@yahoo.com

267-449-0147 – cell phone

267-331-8547 - office 

All rights reserved by 

reallife coaching, llc, 

and reallifecoachingsite.com

Step 3:  Let's get to Work! 

After you have a property under contract, you will meet with Kathy & a Contractor at your Rehab Project. The contractor will be available to answer all your questions about the construction and repair work needed for your project.  

Kathy will coach you through the financial analysis, creating a budget, the design of your property including interior layout, exterior work for best curb appeal, sourcing of vendors and materials, selection of paint colors and materials, staging & marketing your property for sale - or rent. 

This part of the Program is priced Separately.  

Here are the Options: 

Option 1 - If you do NOT have any funds for the project: We will wholesale the deal together.

 Option 2 - If you have partial funds for the project, we can "Partner/ Joint Venture" and share the funding, the work and the profits.  

Option 3 - If you prefer to fund the whole deal yourself, Kathy can be hired as your Project Manager, Designer and Real Estate Listing Agent.  

No matter which option you choose - you get the benefit of COACHING and TEACHING the best way to manage your deal from a 17 year experienced Pro!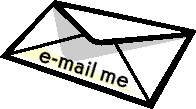 Here's Why the  "Hands-On"  4-4-2 Coaching Program 

is Different from Others...

We Meet Once a Week for 4 Weeks Training.  (see training outline below!)  

When You Find Your Deal, I Visit The Property with you, meet with the seller, help you analyze the financials, estimate the rehab & negotiate & close the deal!  (you can't get more "hands-on" than that! )

Once we Close on your deal, I will help you with any of the following:

 - For FLIPS: managing & designing the entire rehab, sourcing all the suppliers and materials, marketing, listing & selling the property for you. 

- for RENTALS:  managing & designing the entire rehab, tenant placement & training on tenant management. 

- for WHOLESALING:  property visit, financial analysis, negotiating with seller, closing the deal & wholesaling the property to my buyer's list 

No Other Coaching Program takes you into the field to teach you how to estimate the repairs & close your deal!

No other Coaching Program works side-by-side with you in the trenches during your rehab to guide, manage, design & sell your rehab! 

No other Coaching Program will share their list of local resources, vendors and forms that are "Pennsylvania friendly." 

No other Coach offers you 16 years of knowledge and experience in the Philadelphia local area market! 

No other Coach provides"one-on-one training", on-site tours of rehabs in progress, plus help with coaching on your deals.

No other Coach has experience as a marketer, rehabber, landlord, wholesaler, designer, realtor and "Certified Business Coach" .

No other Real Estate Investing Program offers ALL THIS at an incredible price for individual training - plus a negotiated coaching fee once your project gets started.  

Invest in your future, by signing up NOW.  It will pay off a thousand-fold by giving yourself the best education and training you can buy to become a successful real estate investor!  

About Kathy:  

17 Years as a Real estate investor, PA Licensed Agent, Marketing & Design experience,  ACC Certified Business Coach, Member of DIG, ICF  & Graduate of Coach University. 

4-4-2 Rehab Coaching for Beginners! 

The BEST HANDS-ON & AFFORDABLE way 

  to learn Rehabbing & Flipping 

in the local Philadelphia region, 

with your own personal coach.  

Step 1:  Sign UP for the 4 Coaching Sessions 

  Individual Coaching

              4 Coaching Sessions   - $750

             * DIG Member Discount - $650

Group Coaching  (3 to 6 people) 

              4 Coaching Sessions       - $400

              * DIG Member Discount - $300

Step 2:  Find Your Deal

Now it's time to take action! Spend the next few weeks following the steps laid out in the coaching sessions to find your deal. Kathy will help you ANALYZE YOUR DEALS so that you don't OVERPAY or choose the WRONG property!   

4-4-2 Rehab Coaching with Kathy 

There's NO other Mentoring Program Like it 

in the Philadelphia Area  Real Estate Market! 

Outline of What You Will Learn in Your 1-on-1 Coaching

Setting Your Short-Term and Long-Term Goals 

33+ ways to find properties  

Marketing examples:  letters, postcards, online, etc. 

How to present creative financing offers 

How to accurately analyze comps

Learn how to make a deal work - or walk away

How to identify your geographic target market

How to become an expert in your market

How to Develop exit strategies - before you buy

Learn the winning strategy for flipping in this housing market

How to Obtain Financing including banks, hard money, private lenders, partners, IRA's, LOC's & more 

Financial analysis of your deal for rentals or flips (including  my Spreadsheet Analyzer) 

Estimating rehab repairs - (both ballpark on the spot estimates & detailed estimates) 

Rehabbing - Level 1 & 2 Rentals

Rehabbing - Level 1 & 2 Flips

How to Work with a contractor - contracts, payments, work quality & more 

Negotiating with Sellers - Learning what questions to ask to create a Win-Win deal 

Structuring multiple creative offers

                           "ACTION STEPS" & Accountability each week!

Learn 

How to 

Turn THIS....

..and Collect           THIS!